Reports
SynergyMMS offers the ability to have customized reports right at your fingertips. Reports can be saved and set to run and distribute at certain days/times eliminating the need to log into the system and generate them. The reports can be high level or very detailed depending on the amount of data being sought.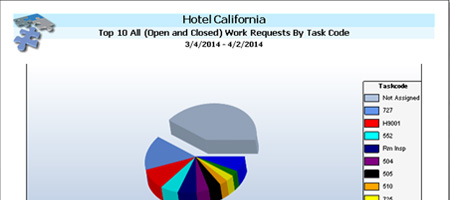 The generated report is easy to read and can be exported to Excel, CSV, PDF, etc.. and can include a pie chart or graph to make deciphering the information fast.
The filter screen within the reporting tool allows the user the ability to drill down to get specific information or the report can be run wide open so all data is captured. Filters include everything from task codes and equipment to repairing department.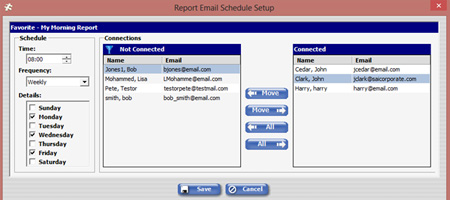 The scheduling tool is extremely beneficial as the user can set any report to run and be sent at certain days/times/weeks, etc… This way, the user doesn't have to log in to receive their reports. SynergyMMS will automatically deliver them.